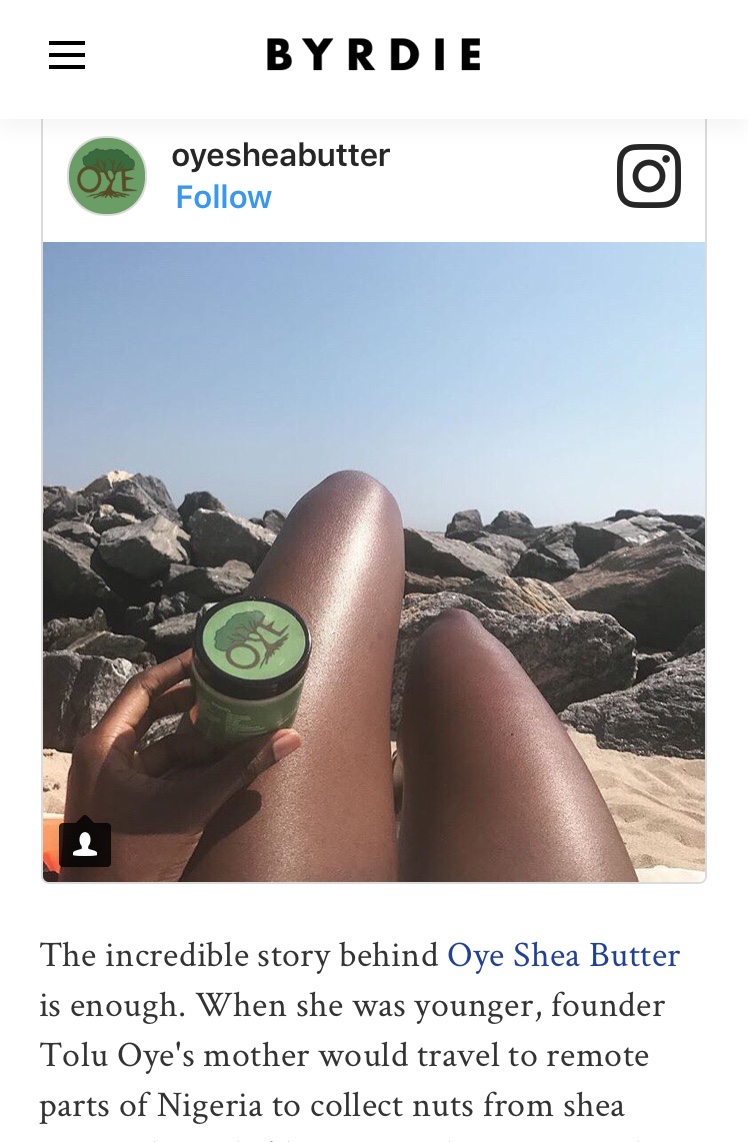 10 Black-owned Skincare Brands You need to know about.
The incredible story behind Oye Shea Butter is enough. When she was younger, founder Tolu Oye's mother would...
Tolu Oye was named by Galore Magazine, one of the top nigerian influencers to up your lifestyle game. Seeing the results and feeling inspired by Shea, she wanted everyone to experience their best skin and hair day...
Oye Shea Butter was ranked as the second out of six culturally vibrant brands you should follow on Instagram...
I have never truly used Shea Butter until I was gifted with Oye Shea Butter at the top of March. I actually contemplated buying from the african men on the streets- New Yorkers know who I'm talking about...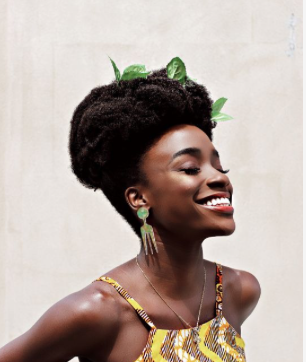 8 Natural Hair Products Nigerian Beauty Bloggers Always Buy
"Shea butter is a key ingredient in any product I buy. It keeps my hair super moisturized, especially after applying a leave-in. This shea butter is also made in Nigeria, and I'm really into 'Made in Africa' products. Gotta support!"